Spiral Wave $100+
The Relaxer $150+
Keratin Blowout $200 +
Corrective Color $150+
Corrective color, price quoted on consultation.
One Dimensional Full Foil $120+
Evenly distributed highlights from front hairline.
One Dimensional Partial Foil $100+
Face Framing Highlights to update your style.
All Over Color & Highlight $130+
Our highly trained staff creates beautiful dimension with Paul Mitchell coloring techniques.
All Over Color $90+
Let our Paul Mitchell Colorists create a beautiful All-Over Color just for you.
Beard Grooming $8+
Trim away stray hairs, condition your beard and polish your appearance.
Deep Conditioner $15+
Deep conditioning that is a great add-on to any hair service.
Chemical Wave $80+
Gorgeous waves that add volume and style.
Keratin Smoothing $300+
Keratin Smoothing Treatments straighten hair for up to six months and eliminate frizz.
Clear Gloss $40+
Make your hair shine.
Hair Set & Blow Dry $30+
Perfect for a night out or, a big job interview.
Formal Style/Updo $45+
Hairstyle for that special event.
Bang Trim $8+
A quick trim for bangs that are getting a little too long.
Children's Cuts
Girls $20+  Boys $15+
A hair cut just for the little ones, make them feel special like Mom and Dad.
Men's Design Cut $20+
Haircut Followed by The Wash House Experience and Style.
Women's Design Cut $40+
A style and cut with you in mind.
Eyebrows $10+
5 Minutes
Chin $8+
5 Minutes
Sideburns $15+
10 Minutes
Full Face $30+
30 Minutes
Lip $8+
5 Minutes
Bikini $60+
15-30 Minutes
Back $50+
30 Minutes to 1 Hour
Chest $60+
30 Minutes
Underarm $25+
15 Minutes
Half Arm $30+
30 Minutes
Full Arm $60+
One Hour
Half Leg $50+
30 Minutes
Full Leg $80+
1 Hour
Mini Facial $15
15 minutes
Great for pre-teens and those starting out with skin care or a quick pick me up! 15 minute step by step lesson and demonstration of how to care for your skin. Includes an Express table top FarmHouse Fresh facial with customized skin care products based on your skin's needs.
High Frequency Light Therapy
$10 per session
High Frequency Light Therapy is used to kill bacteria from acne to zap zits or to help with aging skin.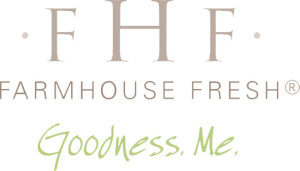 That'zit Teen Porefection Facial $30
45 Minutes
It's time for a face-refresher. This deep cleansing, pore cleansing facial begins with a steamed whole milk towelette and gentle shea butter sugar cleansing. Prepare for a nourishing yogurt, honey oat and white clay mask that digs in deep, flushes the face with tingles and prickles, but leaves you with a powder-like, more even-toned fresh faced look. Enjoy a cooling finish with a milk-infused cool moist towel.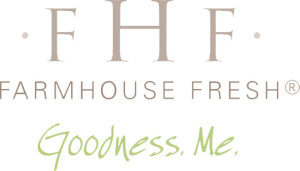 Strawberry-Lavender Himalayan Pure Clarifying Facial $50
60 Minutes
For the fine china of facials, we begin with a hydrating Green Tea Milk Wash that soothes with coconut milk and green tea extract. Pour another cup of tea as a wholesome exfoliation mask with rice powder, strawberry extract, witch hazel, clay and organic lavender buds smoothe your skin, sending free radicals on a sabbatical while cleaning and minimizing pores. Drift off with a Lavender-Hibiscus steamed towel compress with Himalayan salt and organic flower petals. Now that you're feeling enlightened, we'll pep-you up, with firming peptide-infused Three Milk Moisturizer and Crow Catcher Transforming Eye Serum. You'll feel on top of the world!

$50
60 Minutes
This invigorating treatment is the ideal antidote to tired, dehydrated skin. First, enjoy a luxurious rinse with a green tea and coconut milk wash and an exfoliating Shea butter scrub. Next, your freshly cleansed complexion will be treated to a raw honey, yogurt, and oats face mask designed to soothe and clarify. Wash it down with a peak-antioxidant and wine-infused serum proven to reduce pore size and fine lines, before the Three Milks Ageless Moisturizer provides the perfect hydration backed with wrinkle-performance peptides that feel instantly firming.
Men's Grooming Facial $30
30 Minutes
Custom blended men's facial targeted to treat razor bumps and ingrown hairs. Includes deep cleansing with steam, exfoliating scrub, extractions and a facial masque using FarmHouse Fresh Goods products.
Led Light Therapy 
$15 per session
4 treatments for $50
LED light therapy is used to treat acne, aging and hyper pigmentation.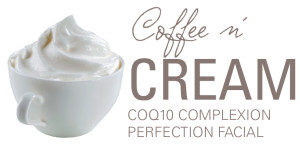 $40
45 Minutes
Oh what a way to kick off your day! A creamy, green tea and coconut milk cleanser washes away excess dirt and oil, before a caffeine-infused caramel coffee sugar polish increases circulation, and nourishes your skin with Shea butter. Next, you'll be painted in an antioxidant-rich dark chocolate mask, enriched with CoQ10 enzymes to prevent free radical damage. Finally, a Three Milk botanical blend moisturizer with clinical peptides, brings a rich, creamy finish that instantly feels firming as it helps spur on collagen production to reduce the look of deep wrinkles.

$60
60 Minutes
This treatment promises layers and layers of skin glowing goodness! First, a hydrating green tea and coconut milk cleanser followed by steaming wraps infused with a lush whole milk soak to envelop your face, hands, and feet for full-body moisture and relaxation. Next, enjoy a micro-buffing exfoliation that uses Red Arizona Montmorillonite Clay and Desert Willow Bark to clear away bacteria, dead skin, and blemishes. Cover your skin in a wrap of our Cactus Toning Gel, which promotes circulation and firmness. Next a spot fighting, facial brightening serum and Three Milk Ageless firming peptide moisturizer give you a silky, hydrated and vibrant complexion that's ready for a fabulous debut!
$60
60 Minutes
Finally, the brilliant, beaming skin you've been waiting for! Enjoy a hydrating green tea milk wash and an energizing caramel coffee sugar exfoliation, infused with caffeine and Arabica bean extract, to jump start circulation and scrub away scaly skin, and leave you with a seriously smooth complexion. Next, a rich dark chocolate and CoQ10 enzyme mask leaves you with a smooth, hydrated complexion. Enjoy a thorough soak in Wine Down, a super antioxidant recovery serum loaded with resveratrol from Texas winery grapes, and a smorgasborg of unripened fruits and vegetables that plump and feed your skin. Finally, your eyes are treated to a powerhouse deep wrinkle fighting serum that clinically earned its name – the Crow Catcher.
Microdermabrasion
$60 per session
4 treatments for $200
Includes basic cleansing of the skin/makeup removal. Microdermabrasion helps remove dull, dead skin and speed up skin cell renewal process to reveal brighter, healthier, younger looking skin. Can be done ala carte or added to a service for $25.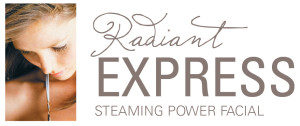 $25
20 Minutes
Get aboard the Radiant Express – it's a 20-minute steam powered revival for pale, sallow skin. This full-on oxygenating, skin tightening, circulation heightening steam towel facial begins with a minty-fresh and creamy green tea cleanser, then a steaming hot towel sets in a special desert cactus gel for a hot kick that stimulates as it tones. A gentle whipped Shea butter and micro sugar polish nourishes as it works, and a soothing yogurt mask shrinks your pores into nothingness. A little sweet Agave Nectar for a dewy, youthful complexion and you're clear for a radiant arrival.
$45
45 Minutes
Steep your skin in a cup of refreshing relaxation! Be gently cleansed and massaged with a creamy Green Tea Milk Wash, before Pajama Paste Active yogurt and raw honey face mask soothes skin, absorbs excess oil, and shrinks the look of pores. Next, our skin perfecting serum begins lightening skin pigmentations, providing a luminous look and instantly silky smooth hydration. A final application of the clinically tested Crow Catcher serum addresses deep wrinkles around your eyes – completing this custom facial brew!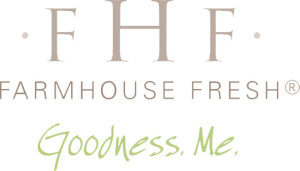 The Grape Escape Resveratrol Recovery Facial $40
45 Minutes
Give tired skin a treat teeming with antioxidant power! This starts with a gentle green tea-infused creamy face wash and an invigorating Arizona clay and Desert Willow extract micro-exfoliation. Drink in the serious skincare benefits of the Wine Down serum; containing Resveratrol from Texas winery grapes and jam-packed with unripened fruits, vegetables and antioxidants that have been clinically proven to diminish wrinkles, decrease pore size, and seal in moisture. A second serum targets crow's feet, and the entire facial surface is treated to Three Milks – an ageless moisturizer with botanical milks and clinical peptides to start diminishing the look of deep wrinkles.

$60
60 Minutes
Ahhhhvocado to the rescue! This facial leaves you smooth and completely refreshed. It begins with a hydrating, minty-crisp Green Tea Milk cleanser. Next, a special exfoliating biscuit is crushed and exfoliation-hydration begins combining powerhouse turmeric, mango butter, poppy seeds, milk and clay. After a quick rinse, bask in a dollop of Guac Star revitalizing and cooling mask that nourishes skin with avocado oil, butter and extract, essential fatty acids, moisture-locking ingredients and skin feeding super antioxidants – green tea, goji fruit and pomegranate. Once you've hit a happy shade of green, we apply a skin-brightening super serum. Three Milk botanical moisturizer infused with patented peptides helps soften deep winkles, while Crow Catcher eye transformation serum helps say goodbye to tired eyes and hello to a more vibrant you!
Paraffin Facial $65
1 Hour
Customized FarmHouse Fresh Goods Facial complete with a paraffin masque. Great for soft, smooth and glowing skin!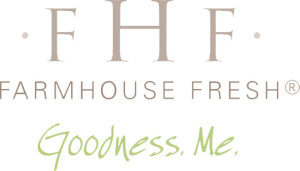 Cactus Pear Quencher Glow Infusion Firming Facial $75
75 Minutes
Go au naturale as we eliminate dirt and makeup while nourishing with an Agave Nectar pre-cleanse to perfectly prep your skin. After a green tea and coconut milk cleanse, imagine the sand between your toes while the sweet Shea sugar polish from the One Fine Day Scrub whips up and works wonders to smooth your skin. Set the tone to firming with the Prickly Pear Cactus toning wrap that warms as it tightens your complexion. A steaming Nectar milk infused towel helps boost the firming feel! Finally, we help minimize wrinkles, shrink the look of your pores and chase off those pesky crows feet with Spotted Leaving Brightening Serum, Three Milk Ageless Moisturizer and the clinically tested Crow Catcher Eye Transforming Serum. You'll see nothing but glistening horizons!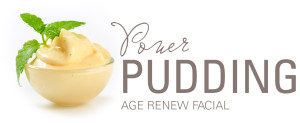 $75
75 Minutes
If smooth skin "apeels" to you, you're in for a treat! First we begin with a steaming Butter Brulee whole milk and chicory root wrap to soften skin and open pores. A creamy Green Tea Milk Wash cleanser infuses skin with skin-loving Sodium PCA to hydrate and nourish as it cleanses. Next, skin is smoothed with a natural buffing biscuit blend made with calming burdock root, mango butter, skin-enhancing rice powder and whole milk. Prepare for a powerful tingling pudding mask! Tapioca flour, rice and glycolic and fruit extract-based AHA's combine in a gentle skin-renewing pudding that tingles away as it sloughs off dry skin, revealing refreshed skin beneath. A firming peptide-enhanced moisturizer helps soften your deepest wrinkles, while Crow Catcher Eye Serum helps to smooth the fi nest of crow's feet, bringing you a truly ageless transformation.
Aromatherapy $5
Hot or Cold Stone Therapy $15
Paraffin Mask $10
Lactic Peel $15
Lip & Eye Treatment $5
Scalp,neck, shoulder,hand and arm Massage Treatment $15


Firm My Hide Cactus Toning Treatment
$75
90 Minutes
A stimulating Buffalo Greens scrub brushed briskly from thigh to shoulders. Soothing steamed towels soak up the salts and set in the moisture. After a quick cool down, Cactus Wrap is painted on thoroughly, topped with plastic, and layers of linens as it warms and firms the skin. You won't want to sleep through the Agave Nectar massage- it lets the day fully soak in.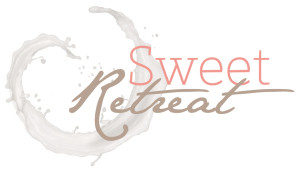 $60
90 Minutes
Begin with a soothing, warm whole milk soak. Next comes a slow exfoliation using a sugared maple scrub that smells so delicious you'll be taking deep breaths just to savor the sensory bliss. Finished with a light, moisturizing Body Milk massage. A nostalgically sweet treat, no calories added!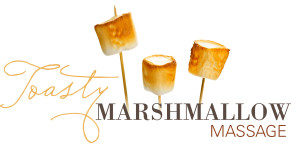 $50
60 Minutes
This velvety back treatment begins with a steaming Butter Brulee whole milk and chicory root-infused cocoon wrap to hydrate and soothe dry winter skin. Once softened, you're drizzled and massaged in a buttery rich melt of emollient Shea, Cocoa and Mango butters that absorb into skin, leaving soft notes of marshmallow and a silky-fine touch. This service is complete with a warm stone back massage.
Strip Lashes Application $10
5 Minutes
Includes lashes and proper application.
Makeup Application $30+
30 Minutes – 1 Hour
Our professional makeup artists are here to help you achieve your desired look for any special event. Perfect for pageants, proms, formals, graduation, weddings, photo shoots, and more!
Makeup Application Lesson FREE
45 Minutes
Makeup application, color strategy & techniques, plus a personal take-home chart.
Polish Change $10
10 Minutes
If you received your pedicure here within the last week, your polish change is only $5.00!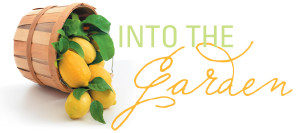 $50
1 1/2 Hours
Bushels of relaxation await you! Enjoy a calming antioxidant-rich Citrus-Cilantro pedi soak and steaming hand wrap. Skin is then thoroughly smoothed with a refreshing Citrus Grass sea salt + rice bran oil fine scrub. Silkiness and softness is sealed in with an Agave Nectar oil massage enriched with a blend of powerful anti-aging extracts that significantly reduce your skin's water loss. Leave hydrated and quenched, with spring in every step!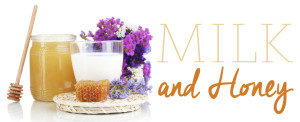 Deluxe Mani $20 (20 Minutes)
Deluxe Pedi $35 (45 Minutes)
This decadent treatment begins with a cocktail, and a dream dip in buttery wholesome whole milk with a kiss of blueberry. Whipped Honey fine sea salt scrub smooths rough areas, stimulating your skin's renewal. Next, hands and arms, or feet and toes, are painted with a hot honey hydrating glaze full of live papaya and pineapple fruit cells, and soothing aloe. Steamed towels wrap and cocoon your arms or legs as your skin drinks in the nutrients. The sweet finale to this divine experience includes a light massage with Sweet Cream Body Milk, a rich blend of Sweet Almond, Jojoba, Avocado and Sesame Seed Oils.
Child's Pedicure $15
20 Minutes
Another way to make your girl feel like a Princess while Mom is being pampered. This is a mini pedicure that takes care of her delicate feet. We finish it off with a sheer pink or purple polish or, we can match it with your polish.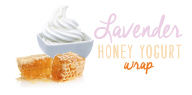 $45
1 1/2 Hours
Slip away for a hand and foot renewal that begins with your feet and legs dipping into a dreamy buttery whole milk and chicory root soak. Hands are wrapped in steeping towels infused with the same soothing milk blend. Next, a honey-lavender sea salt + rice bran oil exfoliator smooths and softens legs and feet. A grand finale massage for both hands and legs includes a honeysuckle custard shea butter cream that caresses your skin with essential vitamins, aloe, and live fruit cells. If only this could be a new daily ritual.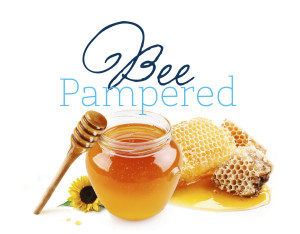 Mani $15 (15 Minutes)
Pedi $25 (30 Minutes)
Sweet, buttery Nectar Milk warms and softens skin before a spicy cider scrub down. Famished hands and arms, or feet and toes, are then glazed with a hot Honey Wrap and left steaming under fresh towels. Ooh la luxury!
Child's Manicure $10+
15 Minutes
A great mini-manicure for the girls. Make her feel like a princess while you relax and get pampered.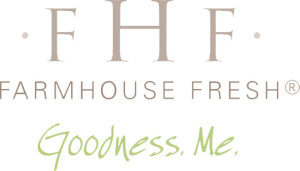 Queen Bee Royal
Mani $25 (30 Minutes)
Pedi $45 (1 Hour)
Feel like the Queen Bee in this 3-step honey treatment that's dripping with goodness. A whipped honey fine salt scrub brings skin back to baby softness, followed by a warm honey-aloe-papaya fruit glaze, applied lavishly as you relax wrapped in a warm towel cocoon. A Sweet Cream Body Milk moisture massage completes this sweet retreat. You'll be buzzing about this luxurious treatment!
Express Day Of Pampering $100
3 Hours
Express day package includes Bee Pampered FarmHouse Fresh Goods pedi. Service also includes FarmHouse Fresh Goods Radiant Express Steaming Power Facial, Sorme makeup application and an Awapuhi Wild Ginger treatment with blowout.
Full Day Of Pampering $160
5 Hours
Full day package includes a FarmHouse Fresh Goods Into the Garden Spa Plus Mani & Pedi, choice of Power Pudding Age Renew Facial or Cactus Pear Glow Infusion Firming Facial, Sorme makeup application, Awapuhi Wild Ginger hair treatment and blowout. Lunch will also be provided.
Ladies Night Out Spa Package
$40 per person
2 Hours
Book your Ladies Night Out event with your friends and each receive a customized table top FarmHouse Fresh Express Facial with lip and eye treatments, hydrating hand treatment with massage and makeup application. Available to parties of 2-6 guests total.
Ladies Night Out
$55 per person
2 Hours
Big plans? Let us help you and your friends prepare for a special night out. Includes hairstyle and makeup application. Available to parties 2-6 guests.
Bridal Pricing For Salon Services
Bridal Formal Style
$75 (includes FREE 30 minute consultation)
Bridesmaids Formal Style
$40
Child's Formal Style
$30 (Under 5 years old)
Make up Application
$35
On Site Bridal Pricing
Bridal Formal Style
$100 (includes FREE 30 min consultation)
Bridesmaids Formal Style
$60
Child's Formal Style
$40 (under 5 years old)
Make up Application
$40
*Please note that on-site bridal pricing includes 75 miles round trip travel. Extended travel pries available upon request.
Statesboro Hair Salon Services | Spa Services | 67 Styles