Facial Treatments
Mini Facial $15 15 minutes

Great for pre-teens and those starting out with skin care or a quick pick me up! 15 minute step by step lesson and demonstration of how to care for your skin. Includes an Express table top facial with customized skin care products based on your skin's needs.    

That'zit Teen Pore Perfecting Facial $30 30-45  minutes
Quick pick me up for teens designed to target acne, redness and pores.

 

Men's Grooming Facial $30   

30 minutes

Custom blended men's facial targeted to treat razor bumps and ingrown hairs. Includes deep cleansing with steam, exfoliating scrub, extractions and a facial masque.

Paraffin Facial $65 60 minutes Hydrating facial perfect for dry or sensitive skin.  Customized using Circadia products.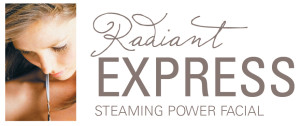 $25 20 Minutes Get aboard the Radiant Express – it's a 20-minute steam powered revival for pale, sallow skin. This full-on oxygenating, skin tightening, circulation heightening steam towel facial begins with a minty-fresh and creamy green tea cleanser, then a steaming hot towel sets in a special desert cactus gel for a hot kick that stimulates as it tones. A gentle whipped Shea butter and micro sugar polish nourishes as it works, and a soothing yogurt mask shrinks your pores into nothingness. A little sweet Agave Nectar for a dewy, youthful complexion and you're clear for a radiant arrival.

$60 60 Minutes This treatment promises layers and layers of skin glowing goodness! First, a hydrating green tea and coconut milk cleanser followed by steaming wraps infused with a lush whole milk soak to envelop your face, hands, and feet for full-body moisture and relaxation. Next, enjoy a micro-buffing exfoliation that uses Red Arizona Montmorillonite Clay and Desert Willow Bark to clear away bacteria, dead skin, and blemishes. Cover your skin in a wrap of our Cactus Toning Gel, which promotes circulation and firmness. Next a spot fighting, facial brightening serum and Three Milk Ageless firming peptide moisturizer give you a silky, hydrated and vibrant complexion that's ready for a fabulous debut!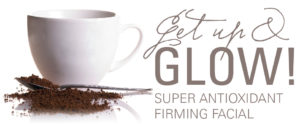 $60
60 Minutes Finally, the brilliant, beaming skin you've been waiting for! Enjoy a hydrating Green Tea Milk Wash and an energizing caramel coffee sugar exfoliation, infused with caffeine and Arabica bean extract, to jump start circulation, scrub away scaly skin, and leave you with a seriously smooth complexion. Next, a rich, dark chocolate and CoQ10 enzyme mask leaves you with a smooth, hydrated complexion. Enjoy a thorough soak in Wine Down, a super antioxidant recovery serum loaded with resveratrol from Texas winery grapes and a smorgasbord of unripened fruits and vegetables that plump and feed your skin. Finally, your eyes are treated to a powerhouse deep wrinkle fighting serum that clinically earned its name – the Crow Catcher.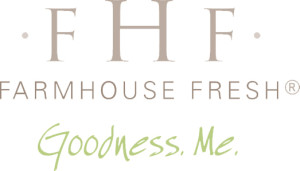 Cactus Pear Quencher Glow Infusion Firming Facial $75 60-75 Minutes Go au naturale as we eliminate dirt and makeup while nourishing with an Agave Nectar pre-cleanse to perfectly prep your skin. After a green tea and coconut milk cleanse, imagine the sand between your toes while the sweet Shea sugar polish from the One Fine Day Scrub whips up and works wonders to smooth your skin. Set the tone to firming with the Prickly Pear Cactus toning wrap that warms as it tightens your complexion. A steaming Nectar milk infused towel helps boost the firming feel! Finally, we help minimize wrinkles, shrink the look of your pores and chase off those pesky crows feet with Spotted Leaving Brightening Serum, Three Milk Ageless Moisturizer and the clinically tested Crow Catcher Eye Transforming Serum. You'll see nothing but glisten.
$45 45 Minutes Steep your skin in a cup of refreshing relaxation! Be gently cleansed and massaged with a creamy Green Tea Milk Wash, before Pajama Paste Active yogurt and raw honey face mask soothes skin, absorbs excess oil, and shrinks the look of pores. Next, our skin perfecting serum begins lightening skin pigmentations, providing a luminous look and instantly silky smooth hydration. A final application of the clinically tested Crow Catcher serum addresses deep wrinkles around your eyes – completing this custom facial brew!

$60 60 Minutes Ahhhhvocado to the rescue! This facial leaves you smooth and completely refreshed. It begins with a hydrating, minty-crisp Green Tea Milk cleanser. Next, a special exfoliating biscuit is crushed and exfoliation-hydration begins combining powerhouse turmeric, mango butter, poppy seeds, milk and clay. After a quick rinse, bask in a dollop of Guac Star revitalizing and cooling mask that nourishes skin with avocado oil, butter and extract, essential fatty acids, moisture-locking ingredients and skin feeding super antioxidants – green tea, goji fruit and pomegranate. Once you've hit a happy shade of green, we apply a skin-brightening super serum. Three Milk botanical moisturizer infused with patented peptides helps soften deep winkles, while Crow Catcher eye transformation serum helps say goodbye to tired eyes and hello to a more vibrant you!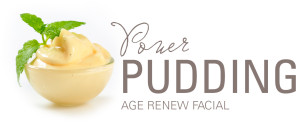 $75 60-75 Minutes If smooth skin "apeels" to you, you're in for a treat! First we begin with a steaming Butter Brulee whole milk and chicory root wrap to soften skin and open pores. A creamy Green Tea Milk Wash cleanser infuses skin with skin-loving Sodium PCA to hydrate and nourish as it cleanses. Next, skin is smoothed with a natural buffing biscuit blend made with calming burdock root, mango butter, skin-enhancing rice powder and whole milk. Prepare for a powerful tingling pudding mask! Tapioca flour, rice and glycolic and fruit extract-based AHA's combine in a gentle skin-renewing pudding that tingles away as it sloughs off dry skin, revealing refreshed skin beneath. A firming peptide-enhanced moisturizer helps soften your deepest wrinkles, while Crow Catcher Eye Serum helps to smooth the fi nest of crow's feet, bringing you a truly ageless transformation
Spa Services Statesboro | Facials | Microdermabrasion